Beginning February 1, 2023, McDonald's has launched its new "Asian Burgers" product line.
Three new burgers with Asian flavors are now available: the Aburatsu Chicken, the Tantan Double Beef, and the Sweet Chili Shrimp.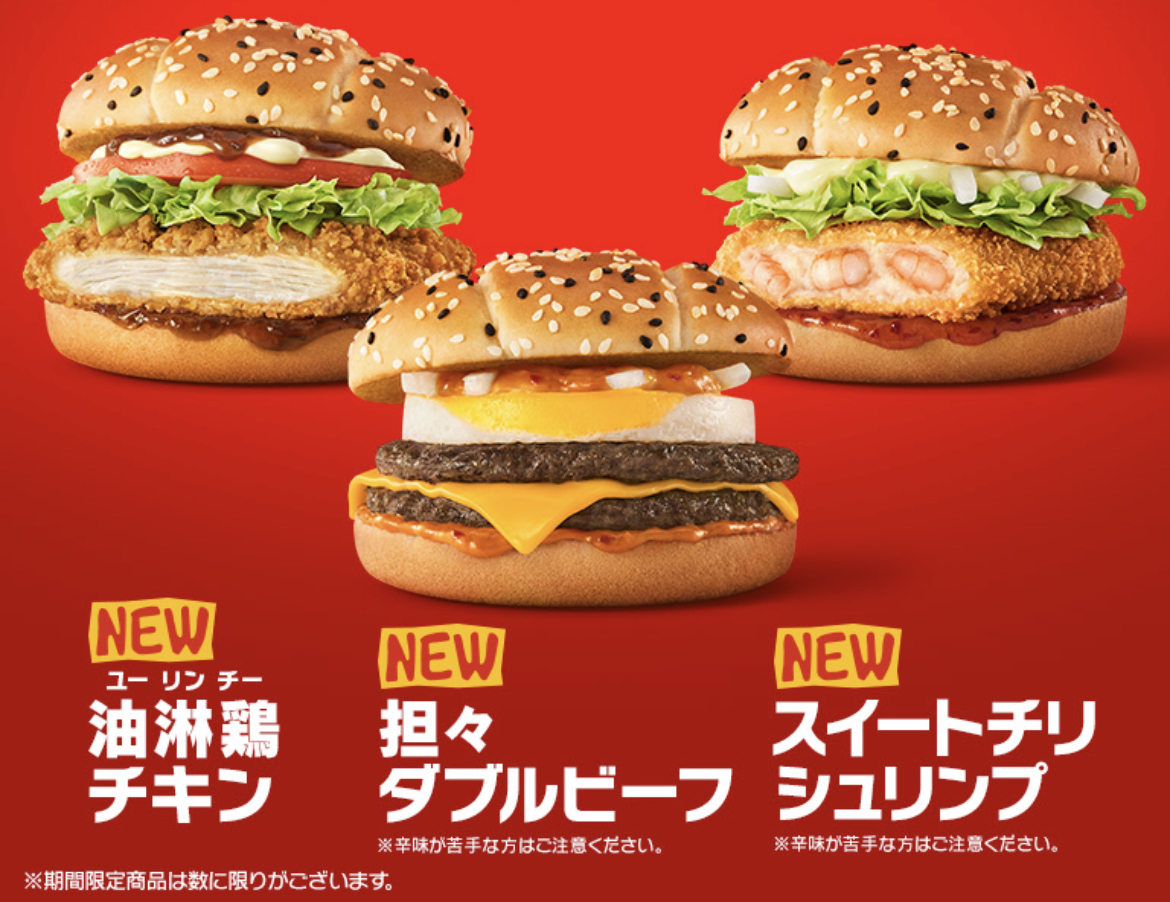 This time, we order the Yuri-Non Chicken Chicken.
The refreshing yuri-gon-chicken sauce, along with lettuce and tomatoes, enhances the deliciousness of the mouth-watering chicken.
The price is 440 yen for an individual dish and 740 yen for a set meal.
Chicken patty, tomato, lettuce, yu-lingon chicken sauce, and sweet lemon sauce are sandwiched between original buns topped with white and black sesame seeds.
When you eat it, you will be impressed by the soft chicken with a zesty batter and crunchy vegetables.
The slightly sour oil chicken sauce and mild sweet lemon sauce also combine to create a juicy delicacy.
■Related Links■
Abura-gon-chicken (440 yen)
A new McDonald's menu item to be released on February 1, 2023.
A hearty chicken patty is sandwiched with tomatoes, crisp lettuce, and a refreshing yuri-gon-chicken sauce in an original bun topped with white and black sesame seeds. pic.twitter.com/ltdCs2EZdZ

— SHINGEKI (@newJPNfood) 2023年2月1日