Beginning February 1, 2023, McDonald's has launched its new "Asian Burgers" product line.
Three new burgers with Asian flavors are now available: the Aburatsu Chicken, the Tantan Double Beef, and the Sweet Chili Shrimp.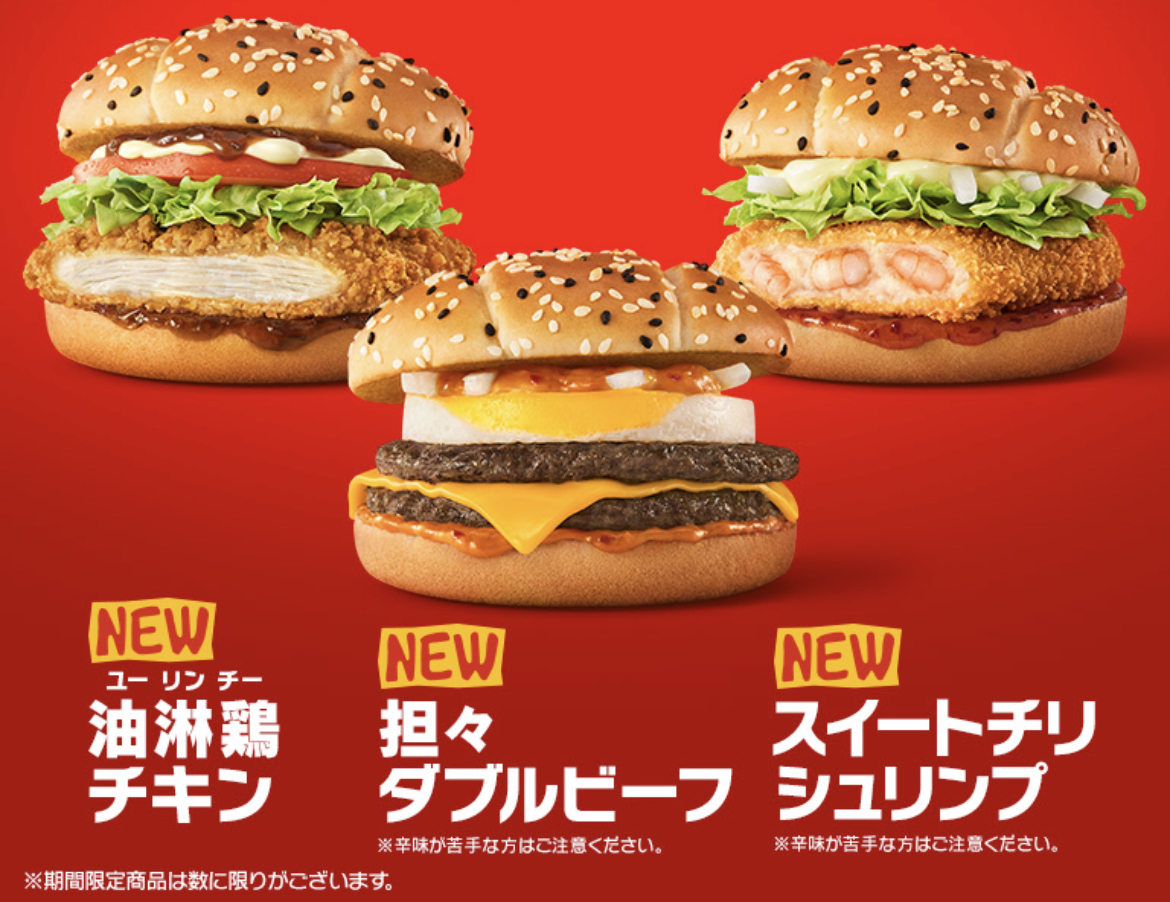 This time, we will order the "Tanzan Double Beef".
Two 100% beef patties, sliced onions, rich cheese, and a savory sesame-flavored tangy mayo sauce are a perfect match.
Priced at 490 yen for an individual item and 790 yen for a set.
Two beef patties, eggs, sliced onions, cheddar sliced cheese, and homemade mayo sauce are sandwiched in an original bun topped with white and black sesame seeds.
The fluffy bun, meaty double beef, and plump egg make for a great meal.
The savory flavor of the beef patty, the sharp spiciness of the mayo sauce, and the mildness of the cheese are addictive.
■Related Links■
Tantan Double Beef, single portion (490 yen)
A new McDonald's menu item to be released on February 1, 2023.
Two juicy 100% beef patties, sliced onions, egg, and rich cheddar cheese are sandwiched together with a mayo sauce, on a bun topped with white and black sesame seeds. pic.twitter.com/7aQvP8NXML

— SHINGEKI (@newJPNfood) 2023年2月1日