Starting January 4, 2023, McDonald's has launched a limited-time menu item, the "New Samurai Mac.
Two new items, "Japanese Barbecue Egg Meat Thick Beef" and "Garlic Zakkuri Potato Meat Thick Beef" will appear on the "Samurai Mac" menu, which pursues a satisfying eating experience for adults.
This time, we will investigate the "Garlic Zakkuri Potato Meat Thick Beef".
The thick 100% beef and potato patty, seared soy sauce and deliciously spicy garlic sauce make this an addictive and hearty dish.
Priced at 500 yen for an individual item and 800 yen for a set.
The 100% beef patty, potato patty, sliced onions, cheddar slices, umami spicy garlic sauce, and seared soy sauce are sandwiched together in a poppy seed bun.
Originally, smoked bacon should have been included, but it was forgotten.
My impression is that the crispy potato patty, crispy sliced onions, and the stimulating spicy umami hot garlic sauce are impressive.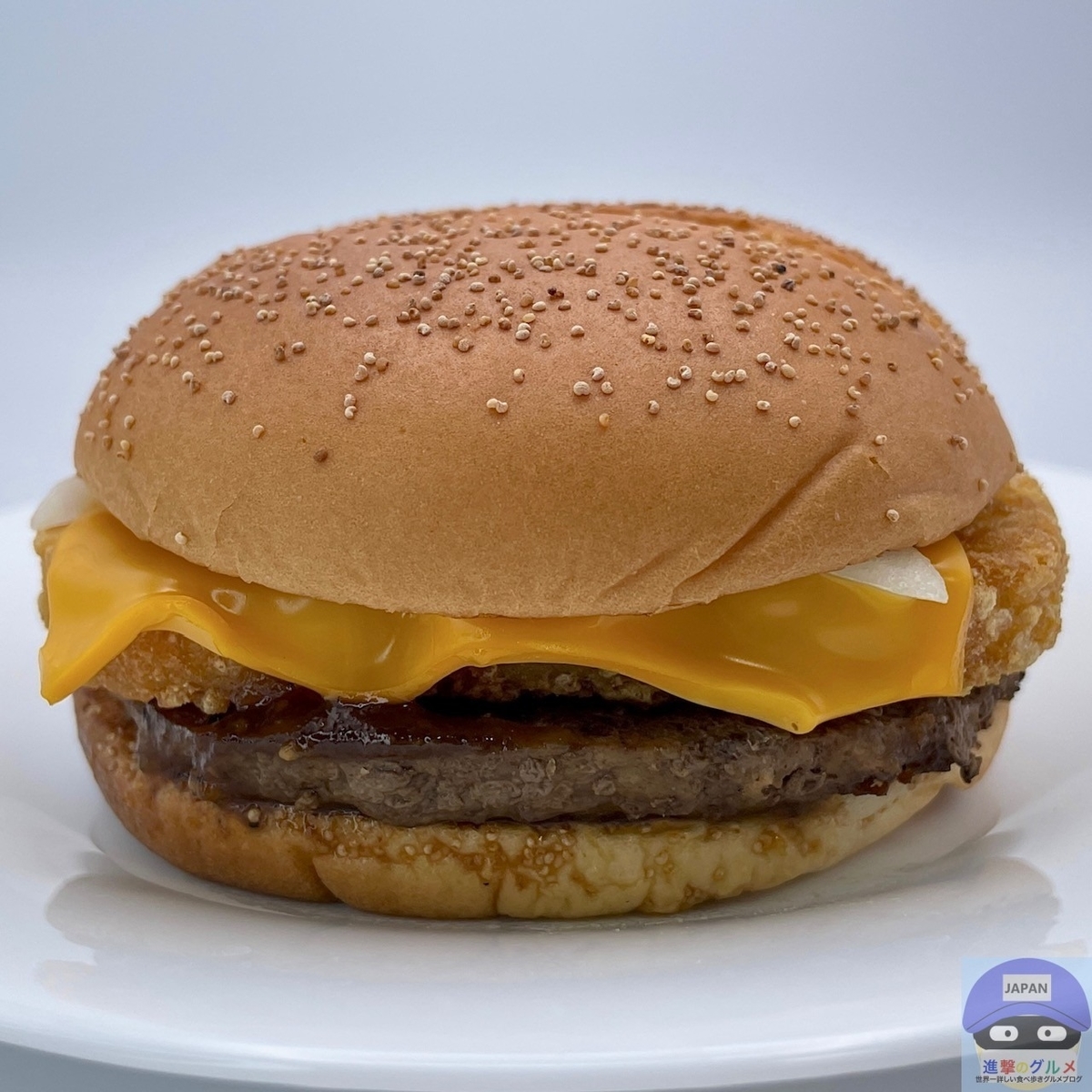 ■Related Links■
1/4(水)から!大好評の『サムライマック®』に、2つの「新本格和風」の新商品が期間限定で登場! | マクドナルド公式
「にんにく ザク切りポテト肉厚ビーフ・単品(500円)」
2023年1月4日発売、マクドナルドの期間限定「新サムライマック」。
サクッと食感のポテトパティ、シャキシャキのオニオン、刺激的な辛味の旨辛にんにくソースが印象的です。
残念なことに、スモークベーコンを入れ忘れられてしまいました。 pic.twitter.com/k5nq5dQzNe

— 進撃のグルメ@コンビニ新商品(セブン・ローソン・ファミマ)@口コミで話題のグルメブロガー (@rekishichosadan) 2023年1月4日