From January 18, 2023, McDonald's in Japan has started selling a limited-time menu "Spicy Chicken McNuggets Black Pepper Garlic".
Crispy on the outside and juicy on the inside.
In addition, spices such as white pepper and red pepper enhance the taste of chicken.
Two types of sauces for a limited time, "Koku Umami Black Garlic Sauce" and "Addictive Umami Spicy Cheese Sauce" will also appear.
I took out 2 pieces of "Spicy Chicken McNugget Black Pepper Garlic (240 yen)".
You can choose the sauce from ``rich black garlic sauce'', ``addictive spicy cheese sauce'', ``barbecue sauce'', and ``mustard sauce''.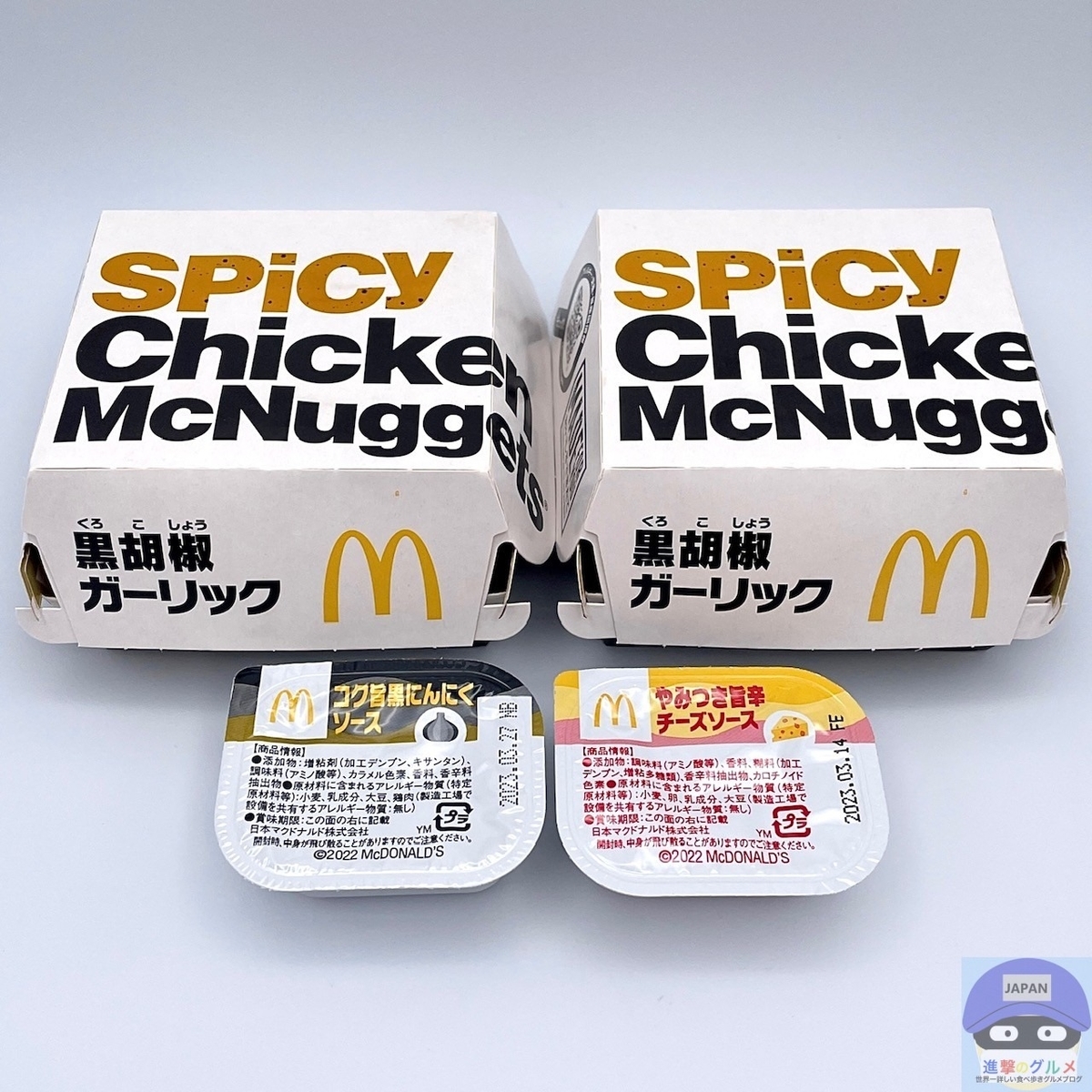 When you eat it, it's crispy and juicy, with a hint of black pepper for a stimulating spiciness.
"Koku Umami Black Garlic Sauce" is irresistible with the strong accent of black garlic, the flavor of black pepper, and the rich taste of tamari soy sauce.
"Yamitsuki Umakara Cheese Sauce" has an impressive mellowness of cheese and a sourness similar to mayonnaise, and the scent of spices spreads, giving you a sense of commitment.
■Related Links■
"Spicy Chicken McNugget Black Pepper Garlic (240 yen)" Released on January 18, 2023, McDonald's limited time menu. The flavor of coarsely ground black pepper and garlic, along with the stimulating spiciness of the spices, make for a mature taste. pic.twitter.com/bRERqHYN8y

— SHINGEKI (@newJPNfood) 2023年1月18日