From January 18, 2023, McDonald's in Japan has started selling the night Mac menu `` Eat Compare Potenage '' for a limited time from 17:00.
It is a great value set with the usual "Potenage" and the limited time menu "Spicy Chicken McNugget Black Pepper Garlic" released on the same day.
The "Tabekurabe Potenage Large (600 yen)" is a set of 1 McFly Potato (L), 5 pieces of Chicken McNuggets, and 5 pieces of Spicy Chicken McNuggets, which is 30% off compared to the total price of a single item.
It looks irresistible for those who like McDonald's.
When you eat Chicken McNuggets, you will want to eat several pieces as they are, with a crispy, fragrant and familiar taste.
Spicy Chicken McNuggets are crispy and juicy, and the black pepper is often used for a stimulating spiciness.
"Koku Umami Black Garlic Sauce" is irresistible with the addictive black garlic, the flavor of black pepper, and the rich taste of tamari soy sauce.
"Yamitsuki Umakara Cheese Sauce" has an impressive mellowness of cheese and a sourness similar to mayonnaise, and the scent of spices spreads, giving you a sense of commitment.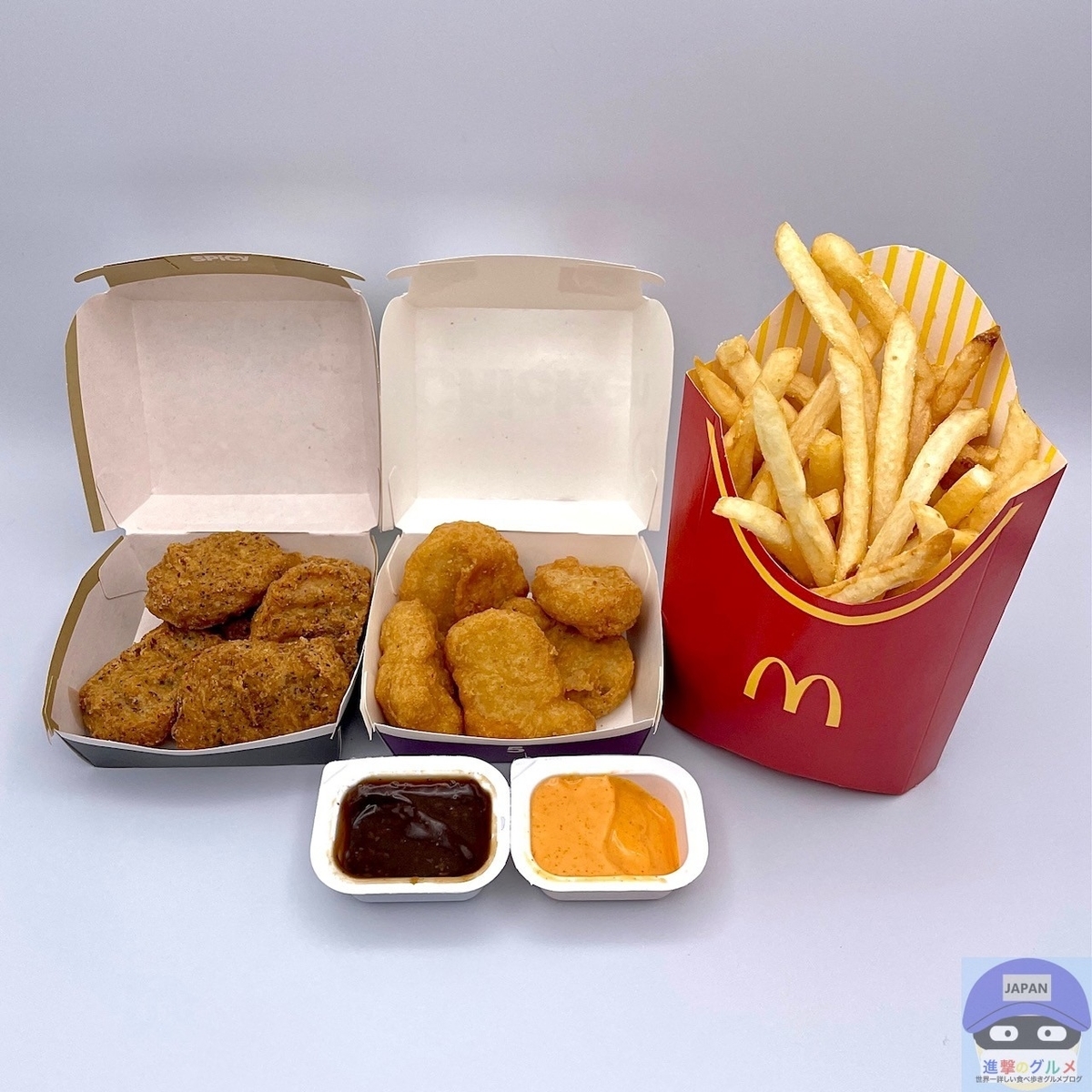 ■Related Links■
"Eat and compare Potenage large (600 yen)" Released on January 18, 2023, McDonald's new menu. 30% off compared to the total price of a set of 1 McFly Fries (L) and 5 pieces of Chicken McNuggets and 5 pieces of Spicy Chicken McNuggets. It is limited to Mac at night from 17:00. pic.twitter.com/AOvlcIQz13

— SHINGEKI (@newJPNfood) 2023年1月18日