On February 3, 2023, Starbucks launched its new "Opera Frappuccino.
The Frappuccino has a glossy visual appearance like an "opera cake," and each layer offers a different chocolate flavor.
The Frappuccino is available in Tall size only, priced at 776 yen to-go and 790 yen in-store.
It will be available until February 14, 2023 (Valentine's Day).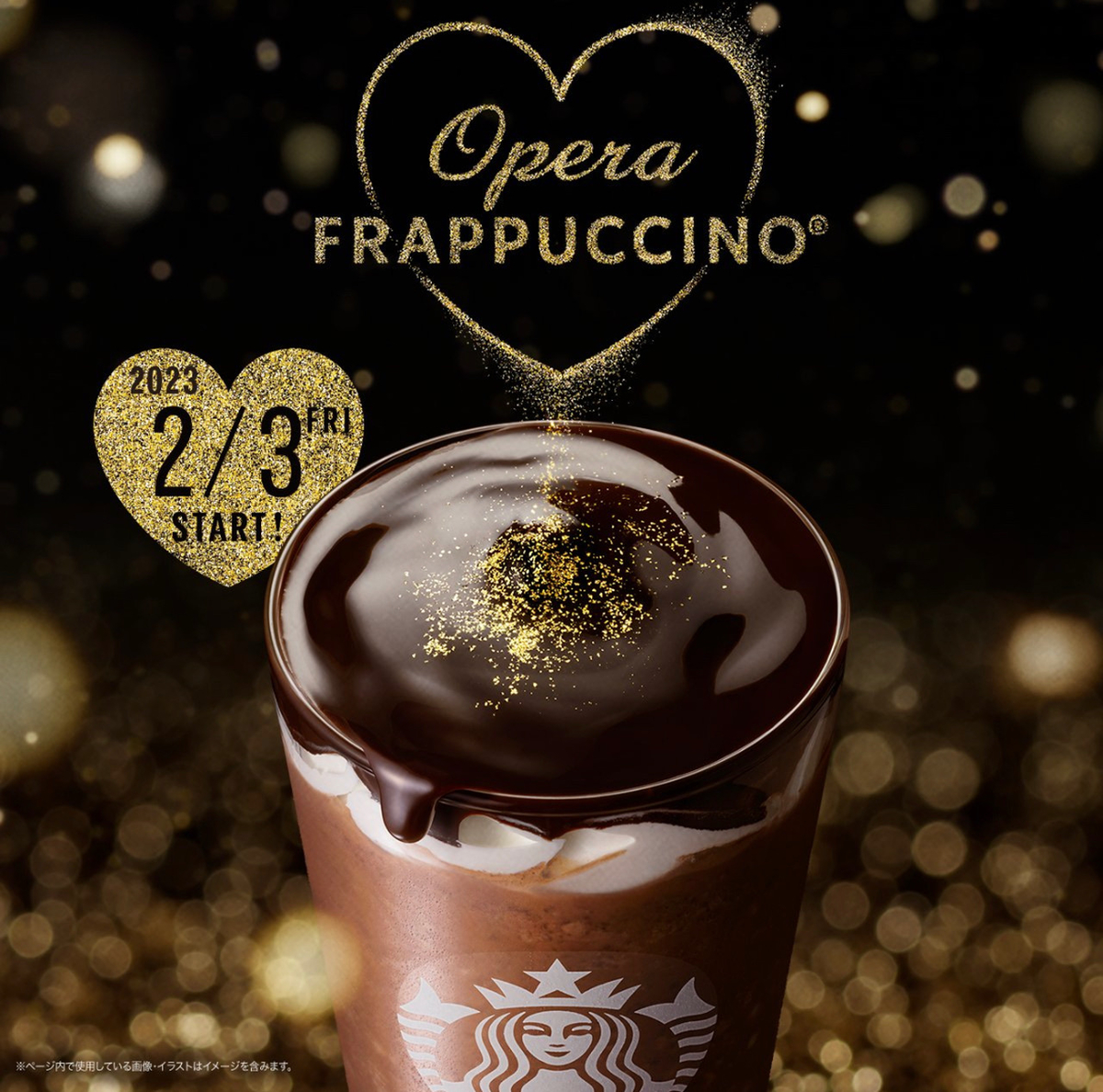 The Opera Frappuccino will be available for takeout.
This Frappuccino is made with dark chocolate powder, chocolate chips, almond milk, coffee, ice, whipped cream, chocolate glaze sauce, and gold dust powder.
The whipped cream and chocolate glacage sauce are light and rich, with a deep, rich, elegant chocolate flavor.
Drinking through a paper straw, the cool, crispy ice and crunchy chocolate chips are impressive.
The slightly bitter and savory flavors of chocolate, almond milk and coffee are addictive.
■Related Links■
Opera Frappuccino."
New Starbucks product to be released on February 3, 2023.
The Frappuccino has a glossy "opera cake" visual and is made to look and taste like a chocolate Frappuccino.
The price is 776 yen to-go or 790 yen in the store. pic.twitter.com/d2Zku0XX2s

— SHINGEKI (@newJPNfood) 2023年2月3日