For four days from December 8 to 11, 2022, Katsuya is holding its "Year-end Thanksgiving Festival.
The four items are the standard "Katsu-don (pork cutlet bowl) Take", "Sauce Katsu-don (pork cutlet bowl) Take" with special sauce that you will become addicted to, "Roast pork cutlet set meal" that is crispy and tender, and "Katsu-curry (pork cutlet curry) Take" from a pork cutlet specialty restaurant, all for 605 yen including tax.
During the year-end Thanksgiving Festival, only the above four items will be available.
Tonjiru (pork miso soup) is not included.
*Cannot be used in conjunction with discount coupons.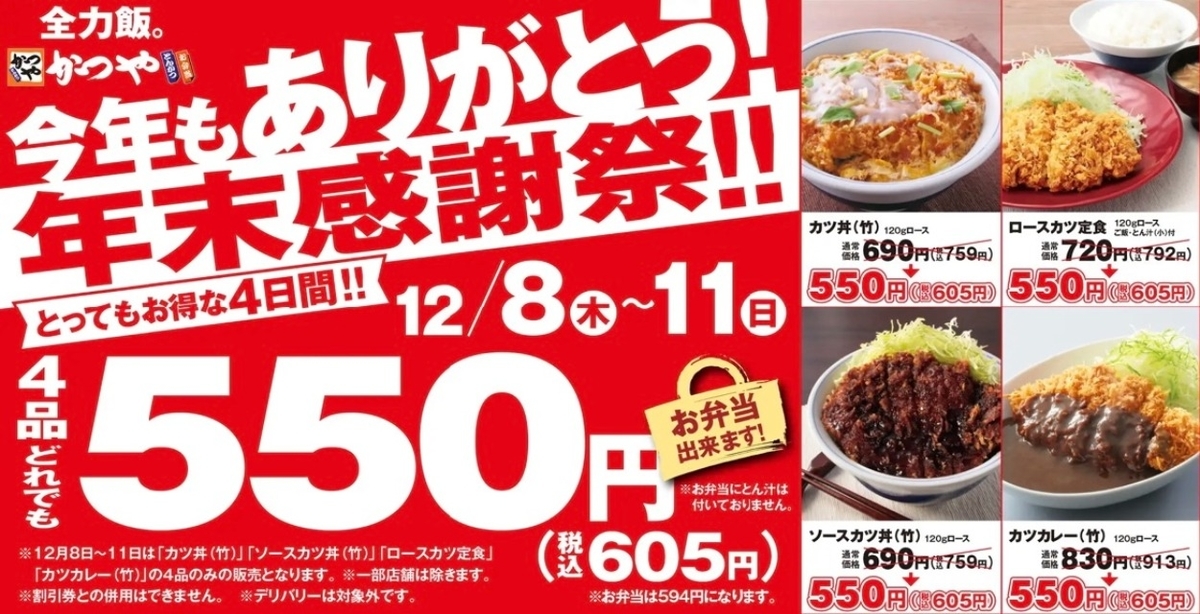 We will take out "Katsu Curry Bamboo (594 yen)" and investigate the actual meal.
The regular price of "Katsu Curry Bamboo" is 913 yen for in-store and 896 yen for take-out box lunch.
The dish is a generous portion of 120g loin cutlet, cabbage, curry sauce, rice, and pickles.
My impression of the crispy and tender loin cutlet is that you can feel the flavor of the meat itself.
The spicy curry has a sour and tasty flavor and is about medium hot.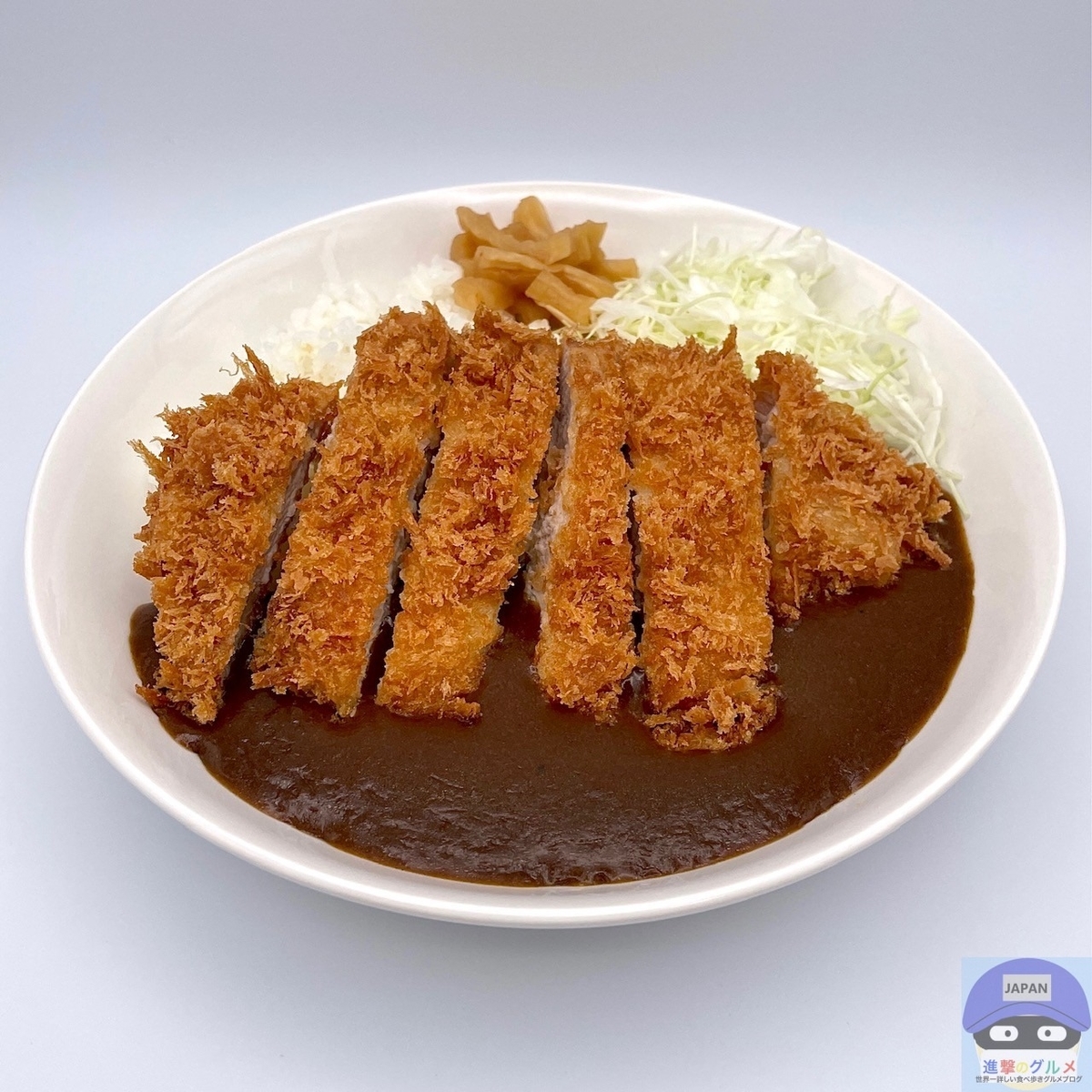 ■Related Links■
【年末感謝祭】とんかつ専門店「かつや」で4品どれでも税込605円!とってもお得な4日間|アークランドサービスホールディングス株式会社のプレスリリース
「カツカレー・竹」
2022年12月8日から11日の4日間、「かつや」が「年末感謝祭」を開催しています。
人気メニュー4種類がどれでも店内605円、テイクアウト弁当594円。
「カツカレー・竹」の通常価格は、店内913円のため、約300円もお得。
揚げたてカツがたまらない、何度も食べたくなるおいしさです。 pic.twitter.com/zfbGZrf6z5

— 進撃のグルメ@コンビニ新商品(セブン・ローソン・ファミマ)@口コミで話題のグルメブロガー (@rekishichosadan) 2022年12月8日