On February 9, 2023, Nakau began offering a limited-time menu item called "Asari Butter Udon".
This new product features smooth, silky udon noodles in a rich, seafood broth topped with fragrant scallions and butter.
The udon soup, infused with the flavor of asari, combines Nakau's signature Kansai-style udon broth with a special garlic-flavored sauce to create a deep taste.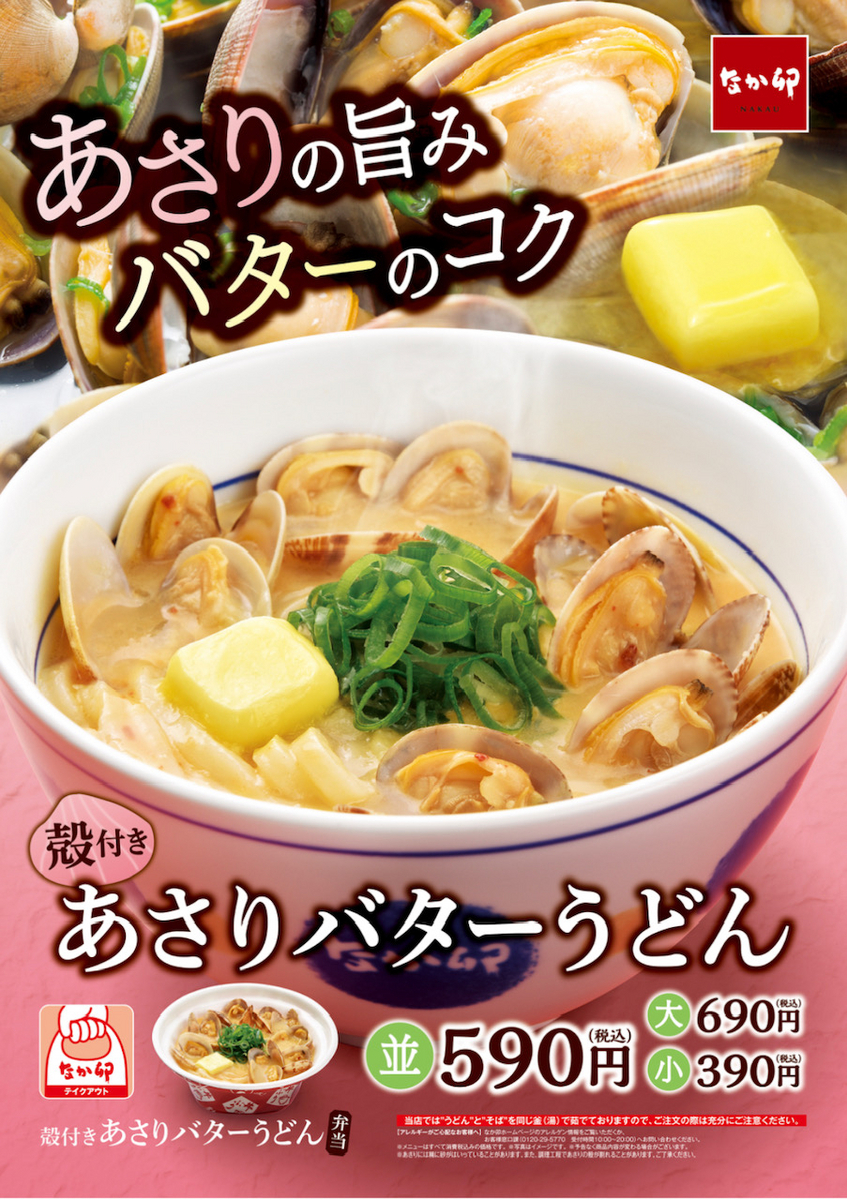 Order the "Asari Butter Udon with Butter Soup, Large portion (690 yen).
The large bowl of udon noodles is filled with 19 scallions in their shells, looking very appetizing.
The udon is smooth, glutinous, and firm, with a rich flavor from the asari and butter.
The mild and rich flavor of the soup is delicious and stimulates the appetite.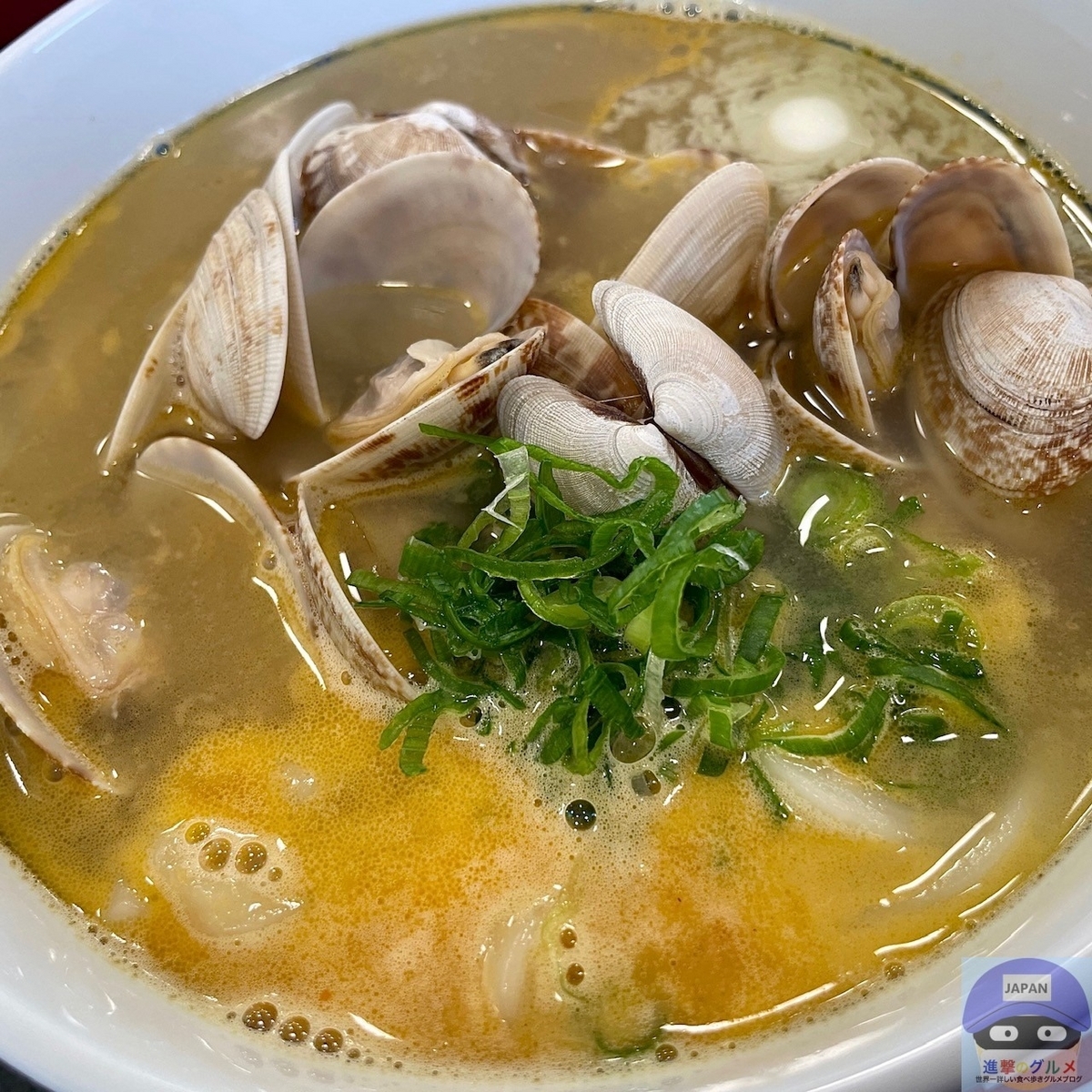 ■Related Links■
Asari Butter Udon, large portion (690 yen)
A new menu item from Nakau, to be released on February 9, 2023.
This new item allows customers to enjoy udon noodles in a rich soup topped with scallions and butter.
The Kansai-style broth is combined with a special sauce with garlic. pic.twitter.com/XdeShuCIdE

— SHINGEKI (@newJPNfood) 2023年2月9日